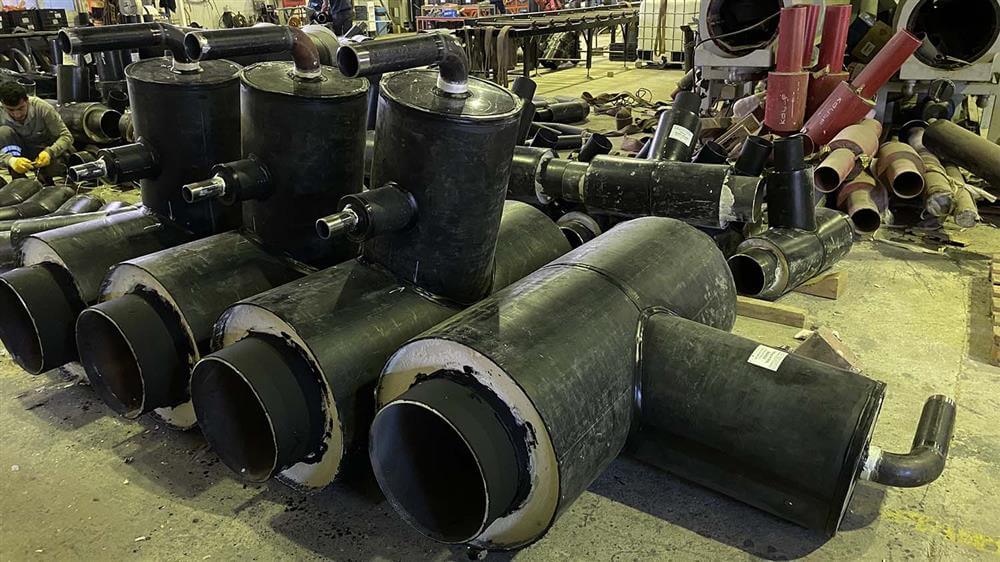 Drain Point

Rock wool reinforced pre-insulated (industrial type) pipes are used in steam transmission lines. In addition to the fitting products we produce for these lines, the condensate collection elements (drain point) that must be present on the line are also produced by us as pre-insulated in accordance with the respective projects.

Spool Manufacturing

Spools are pipe systems with three axes. In our production facility, steel manufacturing and spool products, which are insulated upon request, allow the reduction of field welding productions and their application as pre-insulated to the section determined in the project. Spools are commonly used in power plants, industrial facilities and the shipping industry.

Collectors

The collectors used in the main heating centres in central heating systems are manufactured by us in accordance with customer demand, in a way with steel manufacturing and insulations done. Pre-insulated collectors are used to minimize the heat loss of the system, to prevent malfunctions that may occur in the system due to reasons such as freezing, etc., and to prevent occurrence of corrosion.